Saratoga Forest Management
At Saratoga Forest Management we combine a passion for producing the highest quality forest products with a dedication to preserving and improving the health of our Rocky Mountain Forests.
The mill has been part of Saratoga, Wyoming's community since the 1930s and has a history of producing strong, straight framing lumber from the high altitude Lodgepole pine and Engelmann spruce forests in our area. Over the years, this exceptional lumber came to be named "Saratoga Straights" in recognition of its superior qualities. This is the name we proudly use to identify our premium stud products.
Saratoga Forest Management produces premium lumber and other wood products from timber harvested in Wyoming and Colorado. These high altitude, slow growth Lodgepole Pine and Engelmann Spruce forests produce some of the finest timber products available today. Whether referring to our Premium ESLP #2 Studs or our IPEMA certified playground material, our focus is on delivering the highest quality products to our expanding customer base.
James L. 
We've had great success with Saratoga Studs.  We send these out to customers that require quality. We've been very happy with this product.
Rod L.
We've been buying lumber from SFM since 2014. We have come to expect nothing but the finest quality and service. We have not had a single claim on their product nor complaint. Their product is highly regarded industrywide. In regard to timely shipments, they are above the industry norm.
Darin M.
A very high -end stud that is consistent in quality.
Ryan K.
One of the biggest reasons we buy Saratoga studs is the premium quality of the product. Our customers keep buying them because of the consistency of that quality. We appreciate the prompt and helpful service of their salespeople and recommend Saratoga studs to our customers who want a high-end stud.
Jake K.
Superior and consistent quality with impeccable service.
Chuck B.
Saratoga Forest has some of the best quality studs at a very reasonable price. They are a very good mill to work with and their product is delivered on time, every time. As our company continues to grow, we plan to continue using Saratoga as one of our premier lumber suppliers.
Paul C.
We've been working with the people at Saratoga Forest Management for many years. They have always provided excellent customer service and a product that is consistent with my customer's needs.
Jon M.
If you want an outstanding stud at a competitive price, buy a Saratoga Straights. The superior quality of the lumber, the commitment to exceptional service and the professionalism of the SFM sales team keeps me coming back.
Brian K.
I've been in the wholesale business for 38 years and I can say that Saratoga Forest Management has been one of my most valued vendors. The Saratoga stud that I buy is one of the best studs that we offer our customers. Any issue that I have had has been resolved quickly and properly. I'm looking forward to maintaining and hopefully increasing my business with them as my business continues to grow.
Kevin L.
We have found the Saratoga products to be some of the most consistent in quality that we purchase. As an industrial company, we value the economy and better as it is true to its name. The customer service we receive from the sales team is also responsive and honest.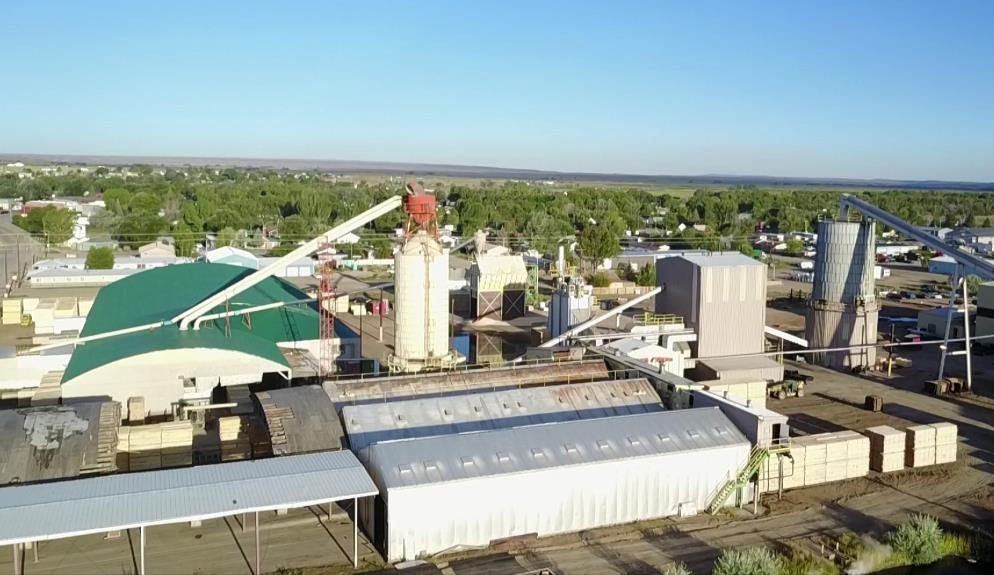 ---
History of The Mill
Saratoga has been a sawmill town since 1934 when R.R. Crow and Company started a sawmill near the location of the present-day mill and operated it for many years. Crow was succeeded by the Edward Hines Lumber Company and then in 1983 by Louisiana Pacific which operated the mill for twenty years until it was closed in 2003. Fortunately for the town and the forests in the area, the mill was not dismantled like so many other Western sawmills that were shuttered around this time.
In 2012, the current owners acquired the mill and, after an extensive retrofit and upgrade, once again began producing lumber. We are proud the mill is reestablished as an economic engine that contributes to the community, and we continue to make upgrades and improvement to our production capacity. Currently, the Saratoga mill is the largest operating sawmill within a 300-mile radius and has a customer base that extends throughout the western half of the United States.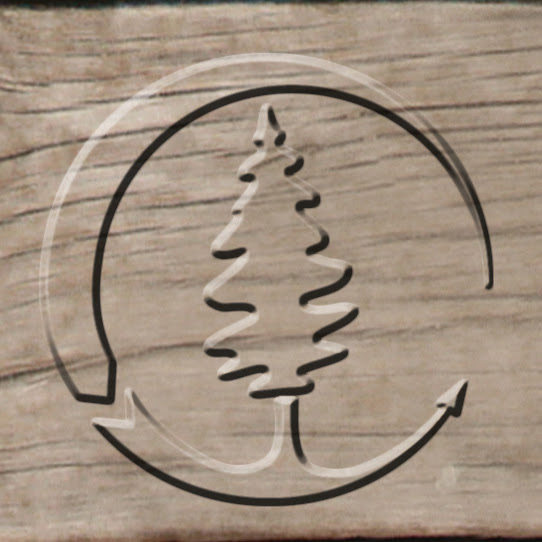 Saratoga, Wyoming and Surrounding Area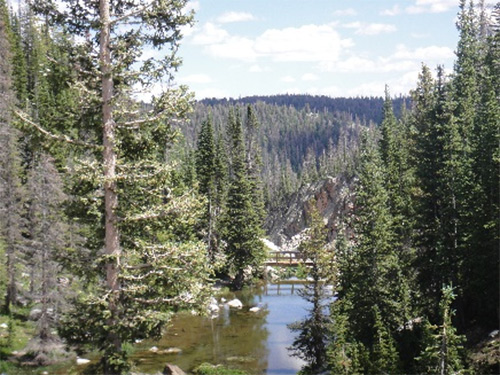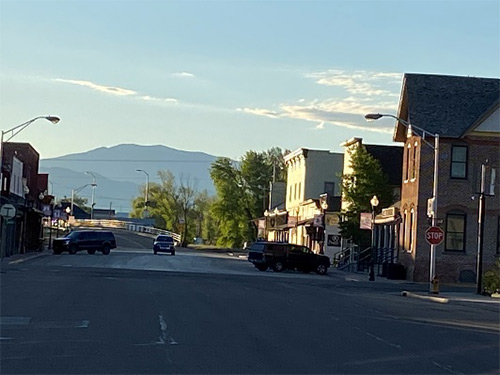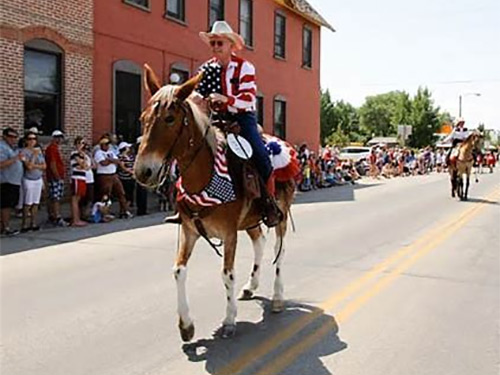 Saratoga, WY is a small town with over-sized charm and attractions. Whether you are looking to visit or to plant roots, Saratoga has much to offer. The town is nestled between the Snowy Range and the Sierra Madre Mountain Range and on the Upper North Platte River and is ideally situated for year-round outdoor activities.
The town has numerous features that set it apart. It is home to resorts such as the Lodge and Spa at Brush Creek Ranch (constantly rated as the Best Resort in the U.S. by Condѐ Nast readers) the exclusive Old Baldy Club for golf, and the Saratoga Hot Springs Resort. It has a vibrant downtown with alluring shops and varied restaurants and each year hosts numerous events and festivals.
In addition to being a travel destination, the area is home to several large cattle ranches, some encompassing 10's of thousands of acres which contribute greatly to the economic well-being of the community. All-in-all Saratoga is a small town with much to offer its citizens and multiple charms that keep visitors coming back year after year.
For more information we encourage you to click this link: http://saratogachamber.info/
Saratoga is also rich in natural attractions including: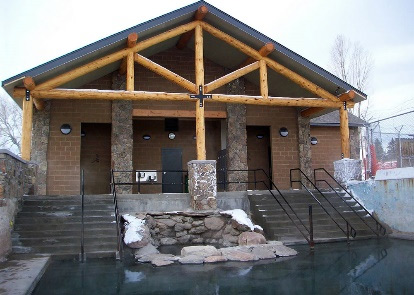 Natural Mineral Springs
The area that is today the town of Saratoga has always been associated with the therapeutic mineral springs found in the area. Indian tribes valued the waters so much that they designated the surrounding area as neutral ground. The town was originally named Warm Springs, but in 1884 was renamed Saratoga from the Iroquois word Sarachtoue, which means "place of miraculous water in the rock." Today, visitors can enjoy these healing waters at the Hobo pool, a public spa maintained by the town of Saratoga, or at the Saratoga Hot Springs Resort, a luxury resort and one of the premier destinations in Wyoming.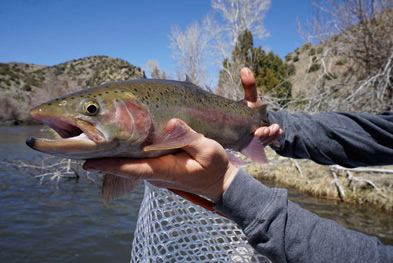 World Class Fishing
Saratoga is nestled in the Upper North Platte River Valley; home to two major western rivers, the North Platte and Encampment Rivers. These freestone rivers have more than 65 miles of designated "Blue Ribbon" waters flowing through our valley. Saratoga's town motto is the place "where the trout leap in Main Street" - a motto that draws anglers from near and far . The North Platte river, running though town, is a world-famous fly fishing destination due to the prodigious number (3,200 fish per mile) and size (24" is not uncommon) trout in the river. Saratoga is a convenient staging point for the thousand of anglers that annually fish the area or the nearby "miracle mile" or several other productive spots in the area.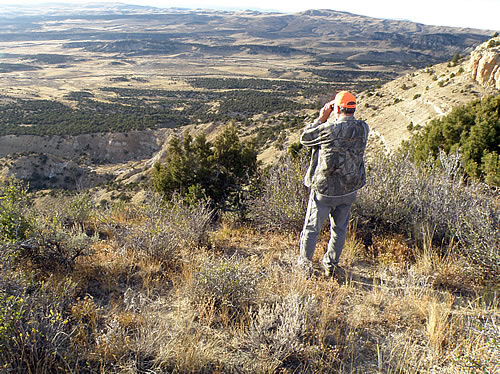 Hunting
As the North Platte flows through our valley, the diverse terrain of Wyoming is apparent, changing from alpine mountains to high-desert plains in less than 70 miles. With this wide variety of terrain and the cool mountain weather, the Platte Valley provides the idea habitat for all kinds of animals.    Hunting in the Platte Valley is exceptional and, with abundant numbers of antelope, deer and elk, your chances of bagging some big game are excellent.