Superior Products From High Altitude Sustainable Timber
Saratoga Forest Management produces premium lumber and other wood products from timber harvested in Wyoming and Colorado. These high altitude, slow growth Lodgepole Pine and Englemann Spruce forests produce some of the finest timber products available today.
Whether referring to our premium ESLP #2 lumber, our IPEMA certified playground material, or our mini-flake wood shavings, our focus is on delivering the highest quality products to our expanding customer base.
Stay Current. Receive Weekly Pricing & Product Updates Directly to your inbox
---
Your Source For Premium ESLP #2 Lumber
Over the years, the straight, strong framing lumber from the Saratoga sawmill came to be called "Saratoga straights" in recognition of its superior quality. We proudly continue this tradition with the highest quality ESLP lumber:
Unsurpassed reputation as a PREMIUM stamped ESLP #2
Industry leading useability
Tight grain
High altitude timber for superior strength
Low moisture content for reduced warping = high yield & less waste
Minimal wane for top shelf appearance
WCLIB Graded by professionally trained experts
Lumber Sales can be placed by contacting:
Tyrone Konecny
Utah Lumber Company
Phone:
801.391.5736
Email:
Tyrone@UtahLumberCompany.com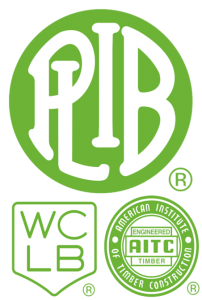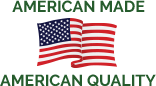 ---
| Product Description | Grade |
| --- | --- |
| 2x4 92 5/8" ESLP | #2 |
| 2x4 96" ESLP | #2 |
| 2x4 104 5/8" ESLP | #2 |
| 2x6 92 5/8" ESLP | #2 |
| 2x6 104 5/8" ESLP | #2 |
| 2x4 4' ESLP KDHT | STUD/BTR |
| 2x4 4' ESLP KDHT | UTILITY/BTR |
| 2x4 8' ESLP KDHT | ECONOMY |
| 2x4 9' ESLP KDHT | ECONOMY |
| 2x6 8' ESLP KDHT | ECONOMY |
| 2x6 9' ESLP KDHT | ECONOMY |
| 2x4 8' ESLP ROUGH | ECONOMY |
James L. 
We've had great success with Saratoga Studs.  We send these out to customers that require quality. We've been very happy with this product.
Rod L.
We've been buying lumber from SFM since 2014. We have come to expect nothing but the finest quality and service. We have not had a single claim on their product nor complaint. Their product is highly regarded industrywide. In regard to timely shipments, they are above the industry norm.
Darin M.
A very high -end stud that is consistent in quality.
Ryan K.
One of the biggest reasons we buy Saratoga studs is the premium quality of the product. Our customers keep buying them because of the consistency of that quality. We appreciate the prompt and helpful service of their salespeople and recommend Saratoga studs to our customers who want a high-end stud.
Jake K.
Superior and consistent quality with impeccable service.
Chuck B.
Saratoga Forest has some of the best quality studs at a very reasonable price. They are a very good mill to work with and their product is delivered on time, every time. As our company continues to grow, we plan to continue using Saratoga as one of our premier lumber suppliers.
Paul C.
We've been working with the people at Saratoga Forest Management for many years. They have always provided excellent customer service and a product that is consistent with my customer's needs.
Jon M.
If you want an outstanding stud at a competitive price, buy a Saratoga Straights. The superior quality of the lumber, the commitment to exceptional service and the professionalism of the SFM sales team keeps me coming back.
Brian K.
I've been in the wholesale business for 38 years and I can say that Saratoga Forest Management has been one of my most valued vendors. The Saratoga stud that I buy is one of the best studs that we offer our customers. Any issue that I have had has been resolved quickly and properly. I'm looking forward to maintaining and hopefully increasing my business with them as my business continues to grow.
Kevin L.
We have found the Saratoga products to be some of the most consistent in quality that we purchase. As an industrial company, we value the economy and better as it is true to its name. The customer service we receive from the sales team is also responsive and honest.