All of our animal bedding is produced from virgin pine and spruce (no recycled wood is used) and is free from dirt, chemicals, and other contaminants.
Specialty Animal Bedding
Best of Show™
Saratoga Forest Management's premium mini flake shavings are preferred for their exceptional qualities:
Sized for easy sifting – maximizing efficiency
Highly absorbent density
Wonderful aromatic pine smell
Pine and Spruce mixture

Natural odor absorbing oils
Reduces ammonia odor
Anti-bacterial properties

Available in 2.6 cu ft bags, sold in truckload quantities.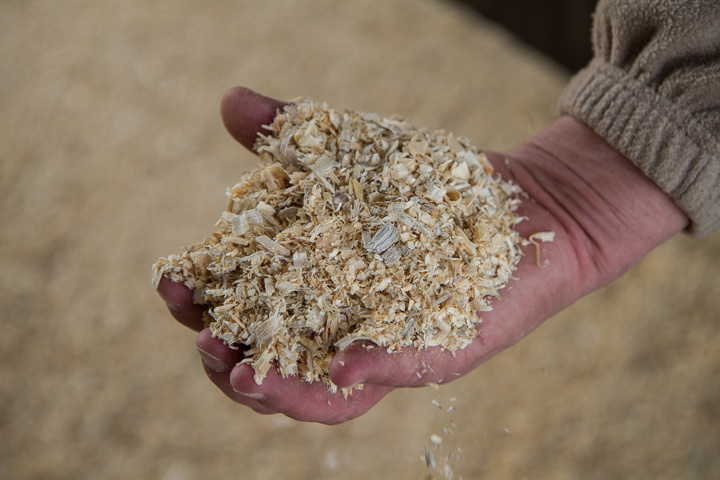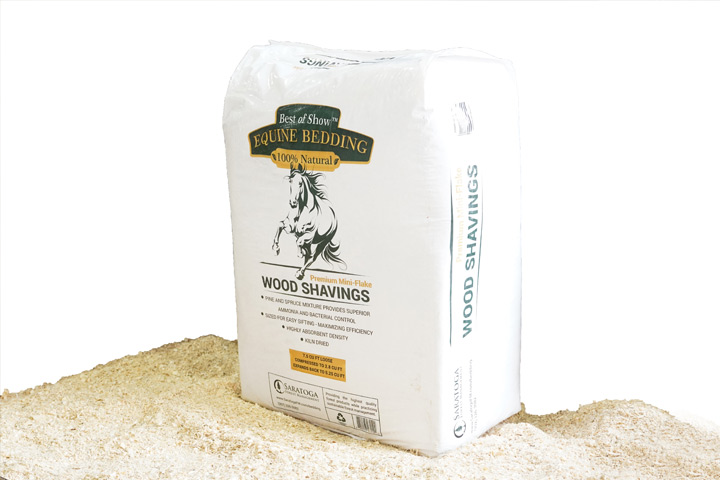 ---
Standard Livestock Bedding
Our standard livestock bedding is excellent for large animal livestock stalls and other applications that require firmer bedding than mini flake shavings. The bedding is independently tested annually to assure it conforms to specific ideal size and compaction characteristics. It is further certified as safe from contaminants sometimes found in other bedding sources including screening for soluble and trace materials. The care and extra steps we take in creating our standard livestock bedding helps to assure a uniform, comfortable, safe and dry bedding for your large animal applications.
Standard Livestock Bedding can be applied as the only bedding or can be used as a foundation to be overlaid with a top coat of shavings or other finer bedding material
Processed for uniformity to an average 3/8″ size for increased comfort over traditional wood chips
A favorite for high volume livestock applications
Produced from naturally dried wood, providing a low moisture content and reducing the potential for Mastitis in milking animals
Wonderful aromatic pine smell
Pine and Spruce mixture

Natural odor absorbing oils
Reduces ammonia odor
Anti-bacterial properties

Shipped in 2.6 cu ft bags or trucked to your location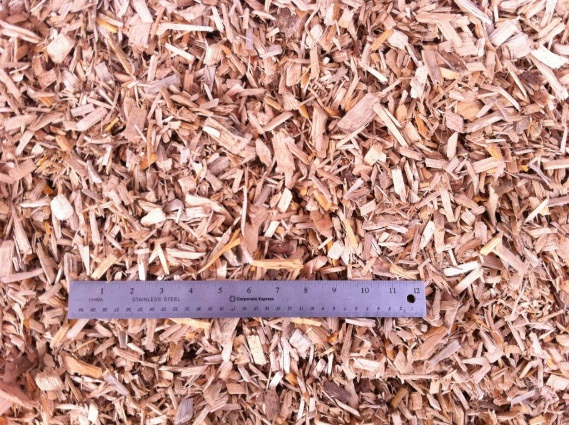 James L. 
We've had great success with Saratoga Studs.  We send these out to customers that require quality. We've been very happy with this product.
Rod L.
We've been buying lumber from SFM since 2014. We have come to expect nothing but the finest quality and service. We have not had a single claim on their product nor complaint. Their product is highly regarded industrywide. In regard to timely shipments, they are above the industry norm.
Darin M.
A very high -end stud that is consistent in quality.
Ryan K.
One of the biggest reasons we buy Saratoga studs is the premium quality of the product. Our customers keep buying them because of the consistency of that quality. We appreciate the prompt and helpful service of their salespeople and recommend Saratoga studs to our customers who want a high-end stud.
Jake K.
Superior and consistent quality with impeccable service.
Chuck B.
Saratoga Forest has some of the best quality studs at a very reasonable price. They are a very good mill to work with and their product is delivered on time, every time. As our company continues to grow, we plan to continue using Saratoga as one of our premier lumber suppliers.
Paul C.
We've been working with the people at Saratoga Forest Management for many years. They have always provided excellent customer service and a product that is consistent with my customer's needs.
Jon M.
If you want an outstanding stud at a competitive price, buy a Saratoga Straights. The superior quality of the lumber, the commitment to exceptional service and the professionalism of the SFM sales team keeps me coming back.
Brian K.
I've been in the wholesale business for 38 years and I can say that Saratoga Forest Management has been one of my most valued vendors. The Saratoga stud that I buy is one of the best studs that we offer our customers. Any issue that I have had has been resolved quickly and properly. I'm looking forward to maintaining and hopefully increasing my business with them as my business continues to grow.
Kevin L.
We have found the Saratoga products to be some of the most consistent in quality that we purchase. As an industrial company, we value the economy and better as it is true to its name. The customer service we receive from the sales team is also responsive and honest.
---
Sawdust
An excellent choice for versatility and efficiency:
The smallest size animal bedding
Super absorbency
Cleaning is fairly easy because soiled spots tend to clump making the disposal easier
Very easy to handle and move
Wonderful aromatic pine smell
Pine and Spruce mixture

Natural odor absorbing oils
Reduces ammonia odor
Anti-bacterial properties

Trucked in to your location in live floor trailers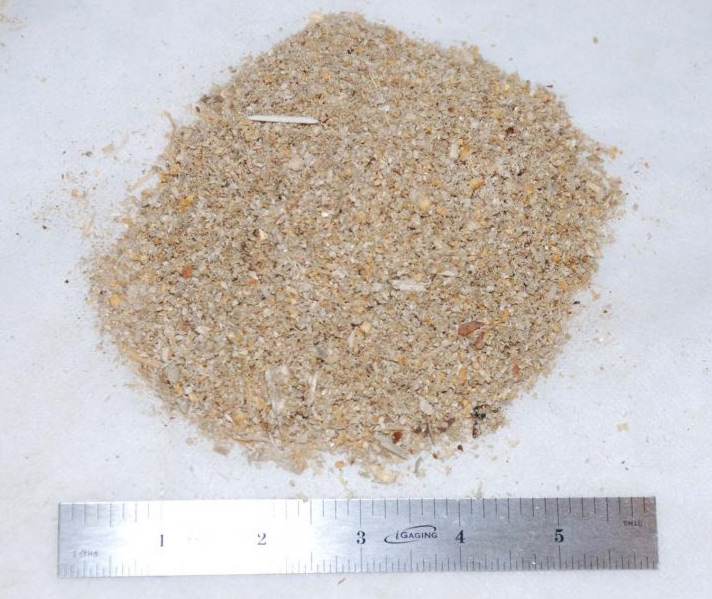 ---